In 2020, EY's Climate Change and Sustainability team helped industrial firm Maats Pipeline Professionals calculate and document their carbon footprint. This SME manufactures and hires machinery that is used to lay pipelines, primarily in major infrastructure projects.
Buy or rent?
Two choices,
Endless possibilities
The decision whether to buy or rent specialized pipeline equipment is very complex, as the pipeline industry is continuously developing. In order to get to the root of this complex decision, Maats Pipeline Professionals, the Netherlands, will analyze the different factors affecting a contractor's final decision and the selection of supplier. The constant development of the pipeline industry leads to progressing quality of pipeline construction meaning that its technical possibilities are considerably growing. Whilst this development process brings great value to all parties involved, it does make some aspects of decision making more complex, especially when facing the task of composing and managing a fleet of specialized equipment.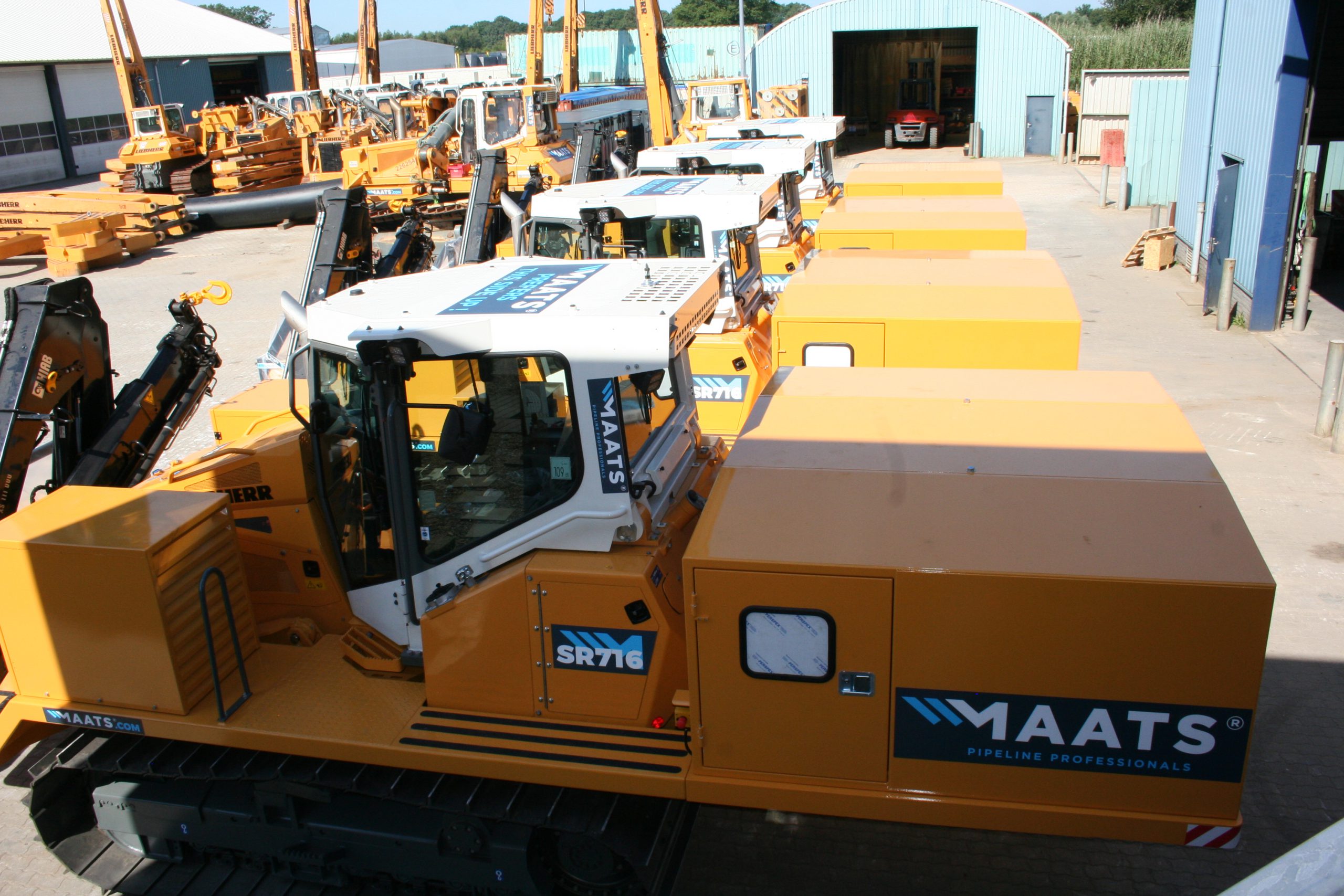 When talking about pipeline construction equipment, certain questions will always return. The decision whether to buy or rent the equipment is one of these, as there are multiple factors to take into consideration making it a more complex matter. Due to these factors, each situation can lead to a different conclusion. Due to the fact that Maats Pipeline Professionals has nearly 40 years of experience with selling and renting equipment in this industry, their understanding of the market grew, leading to a broader understanding of various aspects contractors take into consideration when deciding on their equipment and whether this should be rented or bought. Below we have pointed out the main aspects that you as a contractor could take into consideration and help you in future decision making.
The first and foremost aspect to take into consideration when buying or renting equipment, is the financial aspect. This aspect will always be one of the most complex to decide upon. This, as various factors are to be taken into account to determine the most profitable option. The initial investment when buying or renting equipment is the most obvious factor that determines the decision. In this complex situation, both options have their advantages and disadvantages of course. With buying, for example, the costs might be high, but tax regulations can be more favorable. However, when buying a machine, the hourly costs, depreciation and service life should be taken into consideration as well to base your choice upon. On the other hand, renting ensures you having lower costs with an improved cash flow, when the funds of purchasing are unavailable.
Besides the financial aspect, non-static factors such as preferences, circumstances and conditions that cannot be measured like financial data weigh in on the decision making as well. In this, the availability is a relatively large factor to keep in mind. In order to assure this, buying may seem like the preferable option, but when working on multiple projects simultaneously, planning and logistics are often complex and lead to a bigger issue than foreseen. In this case, renting equipment from a specialized rental company, that has sufficient availability, can provide a convenient solution and making the choice for rental worthwhile.
Another important step in the decision-making process is selecting the right supplier for both rental and purchasing. When purchasing the equipment yourself, it means that you are in full control of every aspect. This is a different case when renting the equipment, as you have to put your trust into a company of your choice. In this case, certain selection criteria for choosing a company should be set up. One of the main criteria that a rental company should have is reliability. This, as you should have the comfort that the rental company takes on your planning and logistics. Basically, if a company chooses to rent from a specialized company in pipeline equipment, you not only hire the equipment itself, but also their expertise and service. The advantage that this has, is that the company will not only provide you with a wide range of equipment and accessories, but also with the guidance of the project as well as the service you require. On top of that, a rental company will make sure that maintenance and repairs will be carried out, so that downtime will be kept to a bare minimum. This will only be made easier with a strategic location of the rental company itself.
It is, and will always be, a complex decision on whether you should buy or rent equipment. However, when making this decision certain aspect are to be taken into mind. These aspects are criteria such as the financial situation, the preference, circumstances, conditions, the number of projects, the availability of your own equipment and the comfort you have with trusting a rental company. In other words, selecting a supplier is not a simple matter. But when you do find a trustworthy partner, you will be provided with not only a broad understanding of the market and services, but also with high quality equipment. Finding this partner is not only an added value for your company, but will also be of extra value to your project.
---
Other news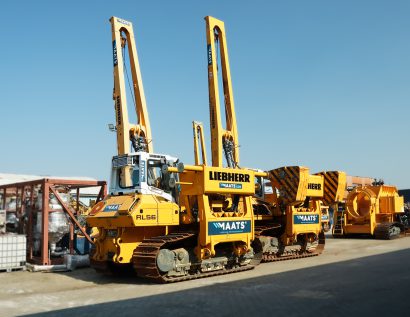 Maats and Liebherr: A Successful Collaboration
juli 18, 2023
Maats and Liebherr: A Successful Collaboration An important factor in the success of Maats is our cooperation with Liebherr, manufacturer of high-quality machines and equipment for various sectors, including the construction and infrastructure industry. Maats worked with Liebherr in the last century to design and further develop the pipelayer as it is today. Liebherr has […]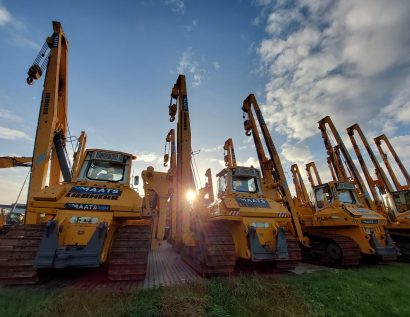 Benefits of renting pipeline equipment at Maats
mei 31, 2023
Maats Pipeline Professionals has one of the largest and most modern pipeline equipment fleets in the world, consisting of over 500 high quality items. Renting equipment offers several benefits for pipeline contractors and owners.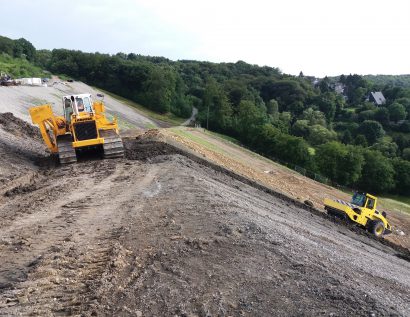 Providing a fixed rope
juni 17, 2021
Maats is of course best known for its pipeline construction machinery that we supply to projects around the globe but those who follow us know that every now and then we make a small sidestep and use our machines, with a modification, for completely different applications. Well known are the sidebooms converted to conveyor belt […]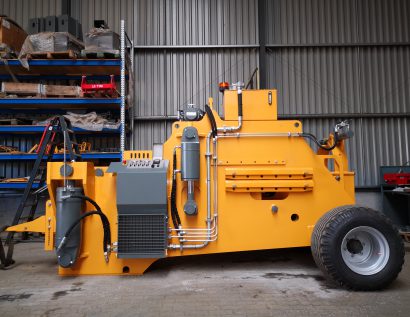 A next stage
mei 18, 2021
Pandemic or not, there is no time to sit back and relax because both (international) legislation and gathered experiences continuously result in making small adjustments to the design of our machines, not just to comply with the regulations but also to optimize the user experience.
What are the benefits of an internal bending machine?
april 1, 2021
Not often there is a completely new piece of equipment presented to the oil and gas industry, but in 2019 we presented the Maats Internal Bending machine (IB). It is the first pipe bending machine in the world that is able to cold bend steel pipes from the inside, a technique ideal for pipes that […]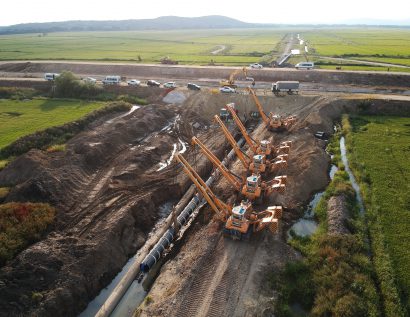 Reducing Our Carbon Footprint
oktober 29, 2020
In 2020, EY's Climate Change and Sustainability team helped Maats Pipeline Professionals calculate and document their carbon footprint. Maats Pipeline Professionals manufactures and hires machinery that is used to lay pipelines, primarily in major infrastructure projects.